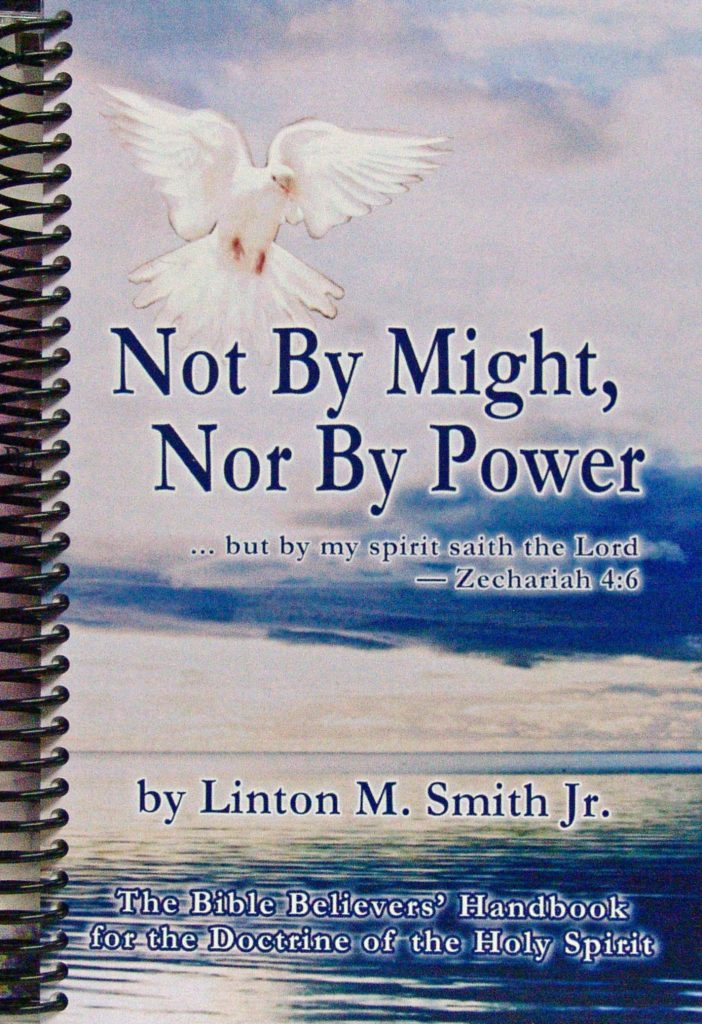 [et_pb_slick_woo_gallery _builder_version="3.2" image_size="woocommerce_single" link_slides="on" arrows="on" dots="off" center_mode="off" autoplay="on" pause_on_hover="on" adaptive_height="off" vertical="off" fade="off" background_color_gradient_type="linear" background_color_gradient_direction="1px" background_color_gradient_direction_radial="center" background_color_gradient_overlays_image="off" arrow_colour="#6b6b6b" animation_style="zoom" /]
Not by Might, nor by Power
Among the multitude of books on this subject there is a need for one that offers a simple, yet comprehensive study using only the King James Authorized Version of the Bible and the underlying Textus Receptus Greek Text. This study expresses a moderate, premillennial, dispensational viewpoint in an outline format that covers every aspect of the doctrine of the Holy Spirit in one volume.
Not By Might, Nor By Power: The Bible Believers' Handbook for the Doctrine of the Holy Spirit
by Linton M. Smith
Available as a Spiral-Bound.