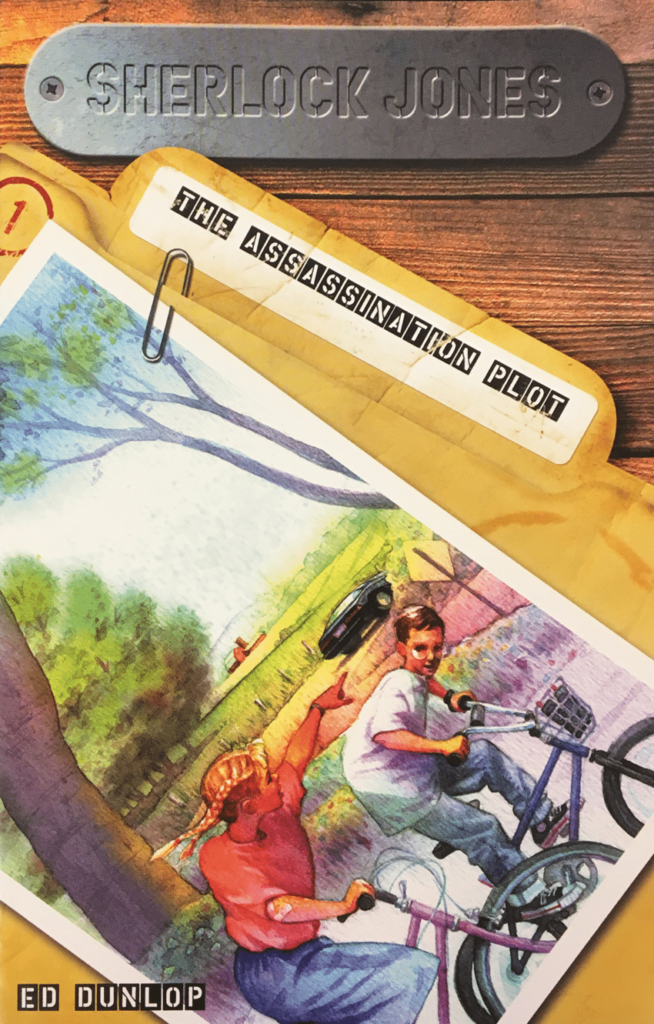 [et_pb_slick_woo_gallery _builder_version="3.2" image_size="woocommerce_single" link_slides="on" arrows="on" dots="off" center_mode="off" autoplay="on" pause_on_hover="on" adaptive_height="off" vertical="off" fade="off" background_color_gradient_type="linear" background_color_gradient_direction="1px" background_color_gradient_direction_radial="center" background_color_gradient_overlays_image="off" arrow_colour="#6b6b6b" animation_style="zoom" /]
Sherlock Jones: The Assassination Plot
When Penny Gordon and her friend Jasper Jones accidentally stumble onto a plot to assassinate the state's governor, they try to sound the alarm to local law enforcement. But the police chief passes it off as wild imagination. Penny and Jasper realize they're on their own against high-powered criminals. But in the end, it's that imagination that gives the crooks a run for their money and makes Jasper's new name a household word!
Ages 9–12
Sherlock Jones Book 1: The Assassination Plot
By Ed Dunlop
Available as a Paperback.