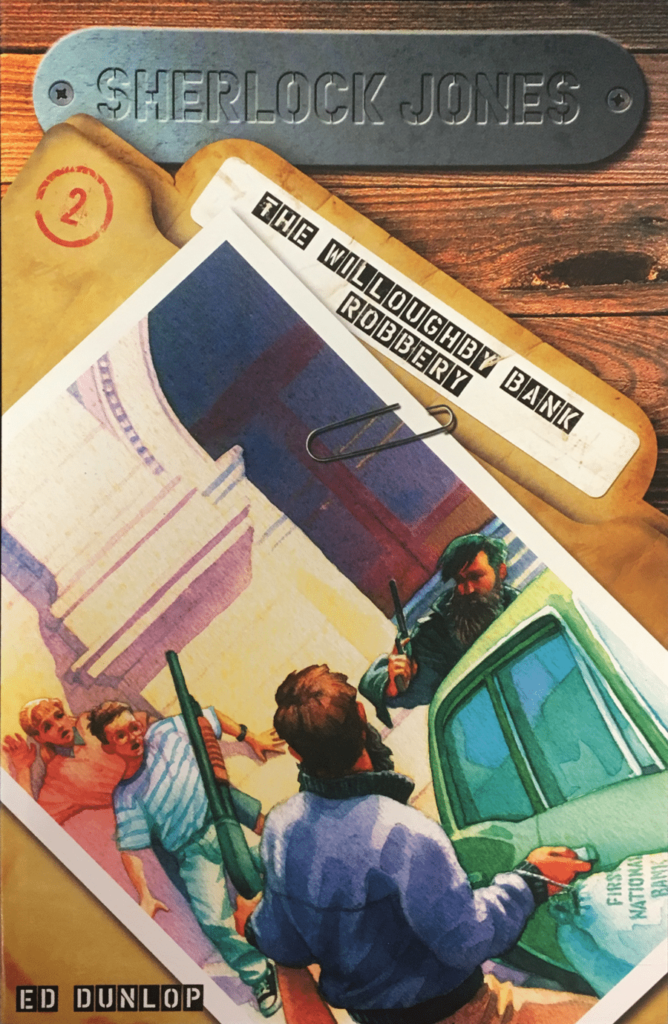 Sherlock Jones: The Willoughby Bank Robbery
The summer day held little promise for anything extraordinary when Penny Golden and her friend—called "Sherlock" by everyone in town—set out to put their hard-earned cash in the only bank in Willoughby. However, not only do they happen on a robbery in progress, but also a good friend ends up being blamed! Naturally, nothing in the case gets past detective Sherlock. The hard part always seems to be convincing the grown-ups in charge that Sherlock is right!
Ages 9–12
Sherlock Jones Book 2: The Willoughby Bank Robbery
By Ed Dunlop
Available as a Paperback.