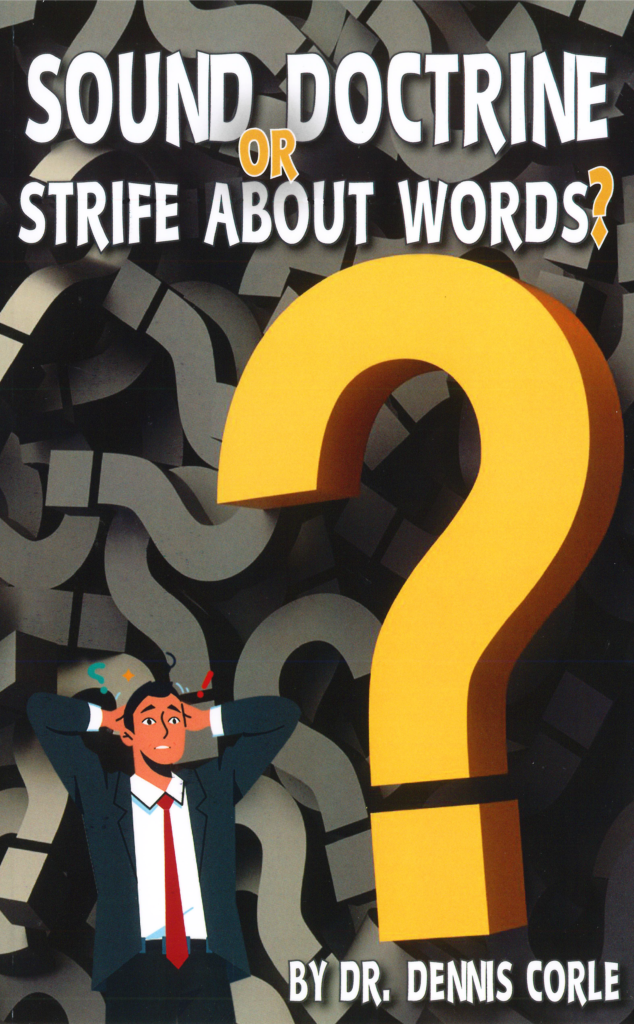 [et_pb_slick_woo_gallery _builder_version="3.2" image_size="woocommerce_single" link_slides="on" arrows="on" dots="off" center_mode="off" autoplay="on" pause_on_hover="on" adaptive_height="off" vertical="off" fade="off" background_color_gradient_type="linear" background_color_gradient_direction="1px" background_color_gradient_direction_radial="center" background_color_gradient_overlays_image="off" arrow_colour="#6b6b6b" animation_style="zoom" /]
Sound Doctrine or Strife About Words?
In this book Brother Corle gives the Scriptural balance between false doctrine, which must be addressed, and strife about words, which seems to have become a problem in our ranks.
There is such a thing as unsound doctrine and there's also such a thing as nitpicking over semantics. This book clarifies the fact that God forbids both forms of confusion and division.
Sound Doctrine or Strife About Words?
by Dr. Dennis Corle
Available as paperback