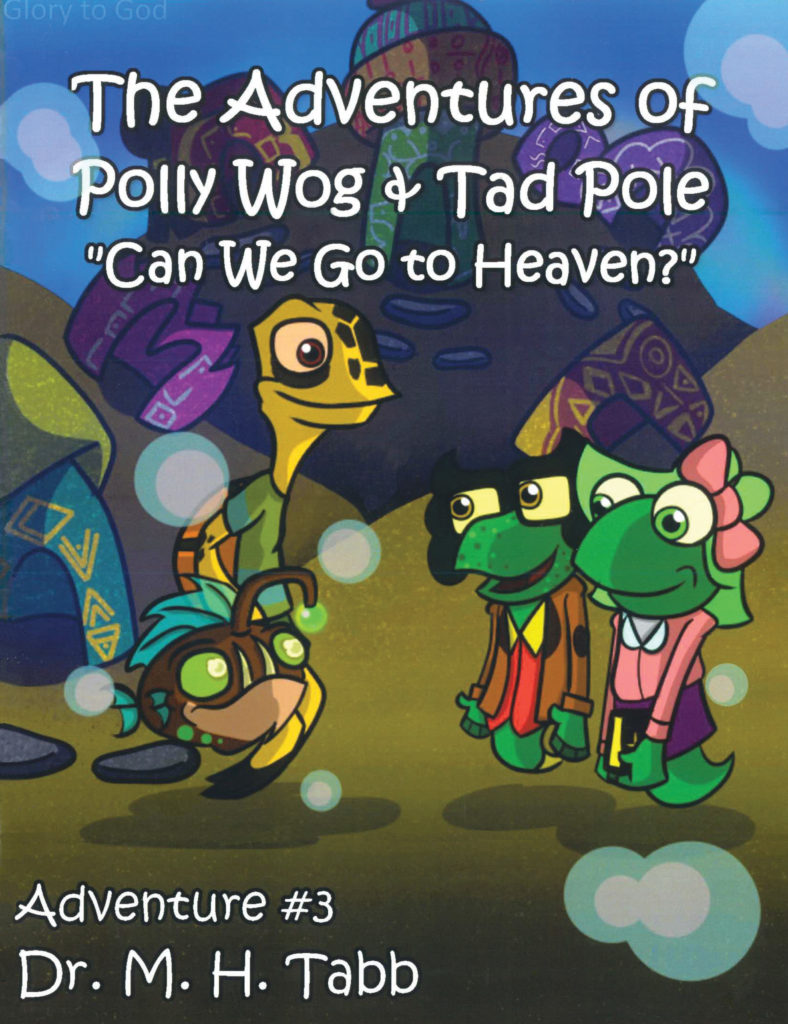 The Adventures of Polly Wog and Tad Pole: "Can We Go to Heaven?"
This is the third book in the Polly Wog and Tad Pole series. Polly is worried that Tad's ex-bully friends (Vol. 2) are not saved. So Polly and Tad team up with their friend, Sally Mander, and set out to find Tad's friends to tell them how to be saved from the monster they were saved from (Vol. 1).
This fascinating new soft cover children's book is fifty-two 8 1/2" x 11" full color pages, with large illustrations to captivate little eyes. Each page is filled with adventure to captivate little minds. This book is aimed at children 3–8 years old and deals with the subject of sin, repentance, and salvation on their level. A simple way to lead your children to Christ.
The Adventures of Polly Wog and Tad Pole: "Can We Go to Heaven?"
by Dr. M.H. Tabb
Available as saddle-stitched
Book 3