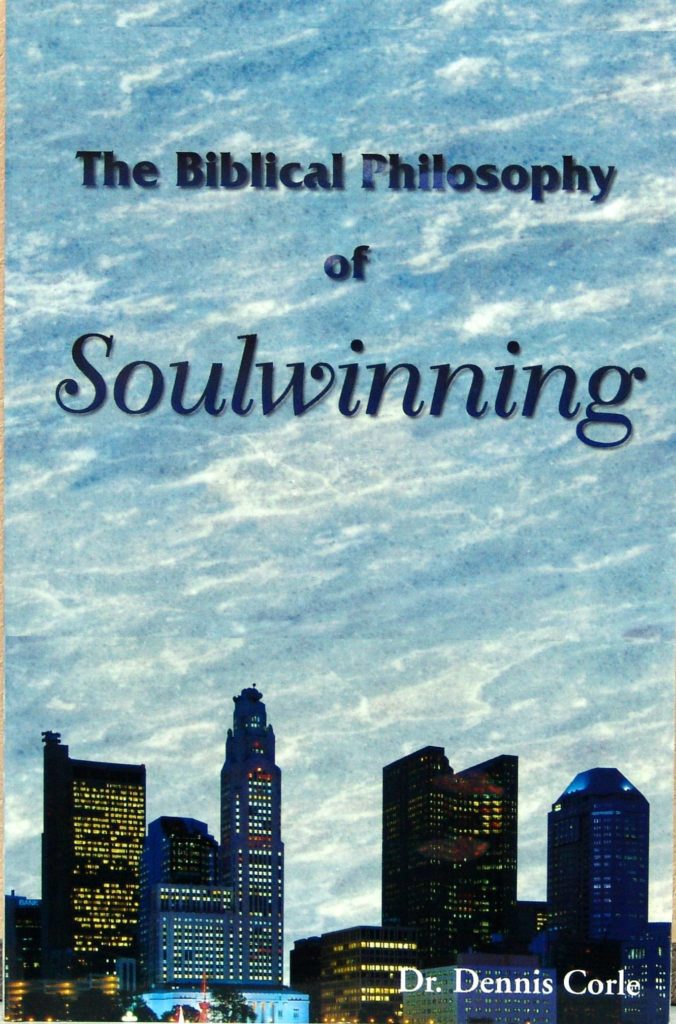 [et_pb_slick_woo_gallery _builder_version="3.2" image_size="woocommerce_single" link_slides="on" arrows="on" dots="off" center_mode="off" autoplay="on" pause_on_hover="on" adaptive_height="off" vertical="off" fade="off" background_color_gradient_type="linear" background_color_gradient_direction="1px" background_color_gradient_direction_radial="center" background_color_gradient_overlays_image="off" arrow_colour="#6b6b6b" animation_style="zoom" /]
The Biblical Philosophy of Soulwinning
This book is not a book of methods but a book of Biblical principles and philosophies that should govern our methods, our motives, and our approach. I trust that the material inside this book will revolutionize your soulwinning.
Following are a few samples of the philosophies included in this book:
Soulwinning is not soulwinning; soulwinning is prospect hunting.
The key to much fruit is my relationship to Christ more than my labor for Christ, although both are included.
The Great Commission declares that we are not only to reprofuce, but that we are to reproduce reproducers.
The object of involvement in soulwinning is not involvement. Involvement is always a bridge to a goal. My involvement should change in total, change the destination of others, and change me.
The Biblical Philosophy of Soulwinning
by Dennis Corle
Available as a Paperback.