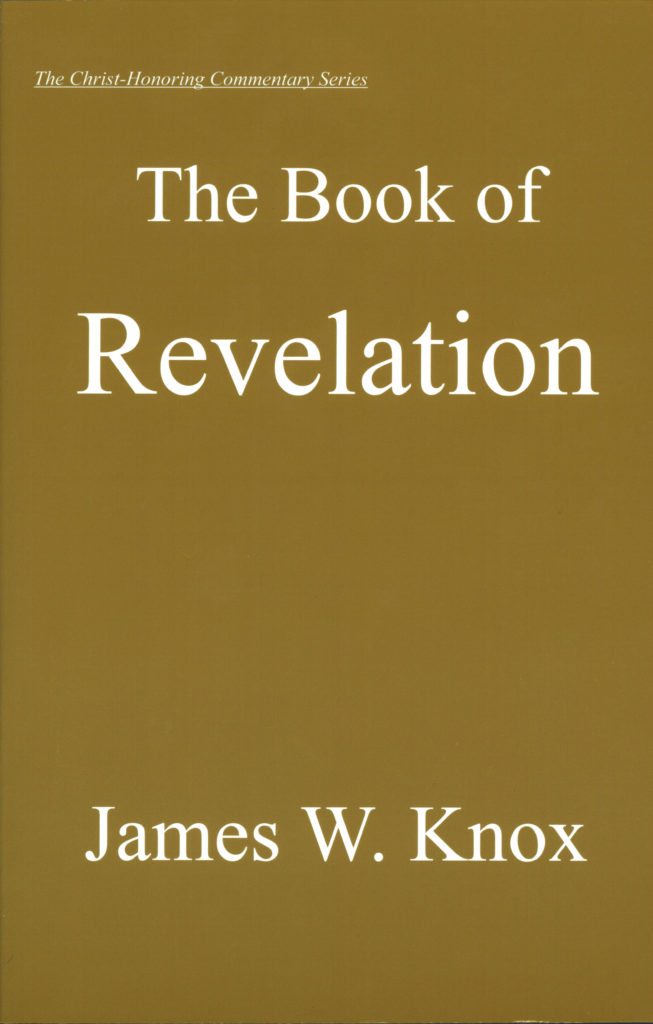 The Book of Revelation
The third volume of the Christ-Honoring Commentary Series is actually two boos in one.
In Book One the reader will study end-time prophecy by themes. Brother James' chronological presentation of God's plan for the end of the ages contains a concise yet thorough unfolding of the church age, the tribulation, the second coming of Jesus Christ, the millenium, and eternity. Thousands of cross-references will enable the serious Bible student to mine rich treasures from the prophetic scriptures.
Book Two contains word-by-word commentary on the entire book of Revelation. Minute detail and clear explanation of every verse makes this commentary a must read.
You will not find a book anywhere that contains more information from and about the word of God than this one.
The Book of Revelation
Part of the Christ-Honoring Commentary Series
By James W. Knox
Available as paperback