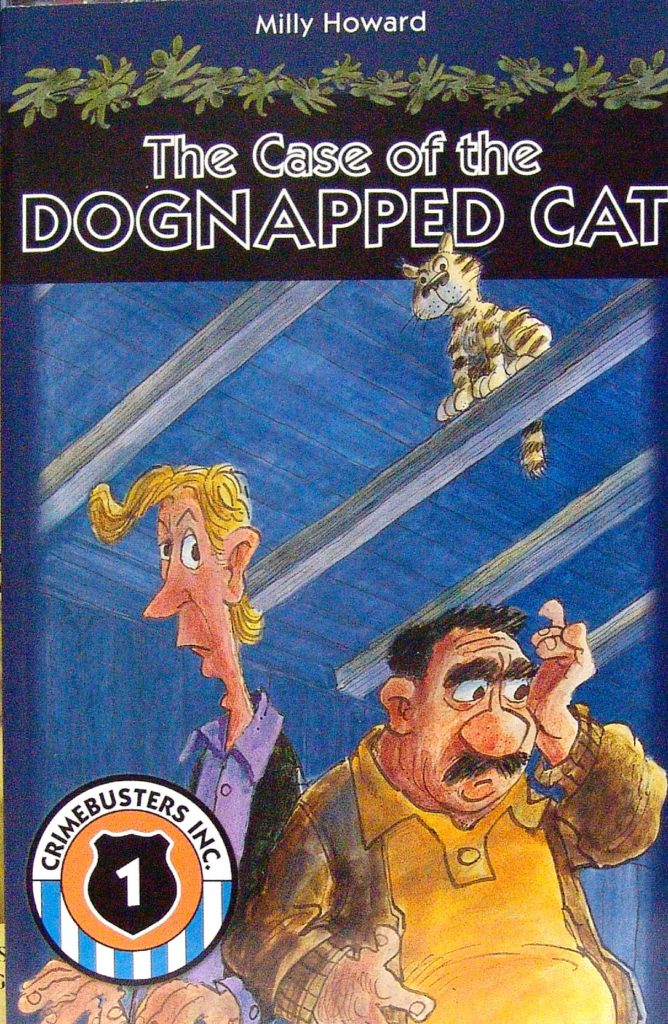 [et_pb_slick_woo_gallery _builder_version="3.2" image_size="woocommerce_single" link_slides="on" arrows="on" dots="off" center_mode="off" autoplay="on" pause_on_hover="on" adaptive_height="off" vertical="off" fade="off" background_color_gradient_type="linear" background_color_gradient_direction="1px" background_color_gradient_direction_radial="center" background_color_gradient_overlays_image="off" arrow_colour="#6b6b6b" animation_style="zoom" /]
The Case of the Dognapped Cat
Dogs have been mysteriously disappearing from Mark's small town - so the Crimebusters team gets right to work.  But their clues lead to nowhere, and their carefully planned stakeout turns into a disaster.  This case looks impossible...until Samson shows up.
Ages 7-9.
The Case of the Dognapped Cat
by Milly Howard
Available as a Paperback.