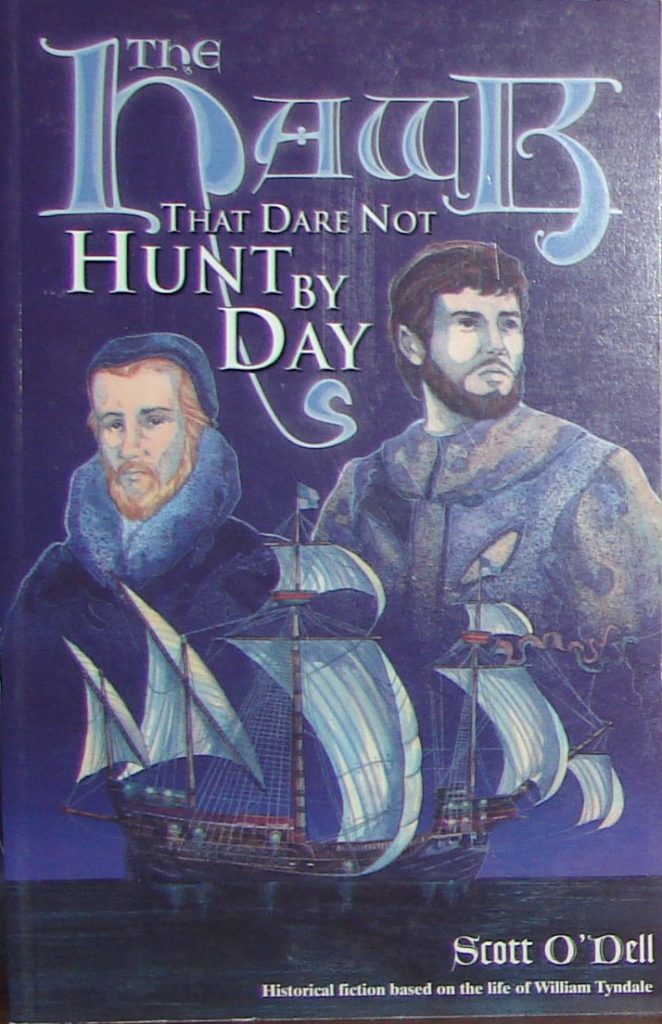 [et_pb_slick_woo_gallery _builder_version="3.2" image_size="woocommerce_single" link_slides="on" arrows="on" dots="off" center_mode="off" autoplay="on" pause_on_hover="on" adaptive_height="off" vertical="off" fade="off" background_color_gradient_type="linear" background_color_gradient_direction="1px" background_color_gradient_direction_radial="center" background_color_gradient_overlays_image="off" arrow_colour="#6b6b6b" animation_style="zoom" /]
The Hawk That Dare Not Hunt by Day
Smuggling goods is lucrative business for Tom Barton and his Uncle Jack, but violent seas, raging winds, and sharp-eyed king's searchers constantly threaten their voyages across the Channel.  Then an even bigger challenge arises when Tom and Uncle Jack meet William Tyndale, whose passion is to give the common people an English Bible.  Tyndale sees lost souls; Uncle Jack sees a huge profit.
Young adult.
The Hawk That Dare Not Hunt By Day
by Scott O'Dell
Available as a Paperback.