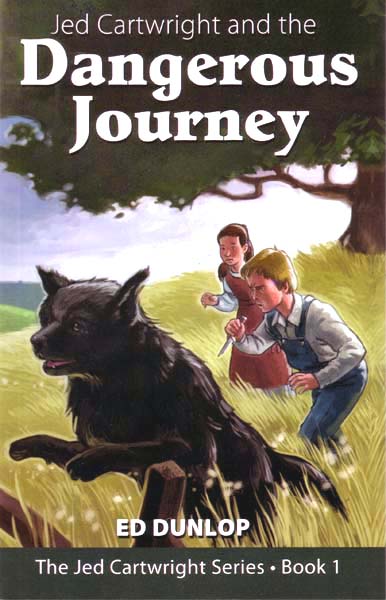 [et_pb_slick_woo_gallery _builder_version="3.2" image_size="woocommerce_single" link_slides="on" arrows="on" dots="off" center_mode="off" autoplay="on" pause_on_hover="on" adaptive_height="off" vertical="off" fade="off" background_color_gradient_type="linear" background_color_gradient_direction="1px" background_color_gradient_direction_radial="center" background_color_gradient_overlays_image="off" arrow_colour="#6b6b6b" animation_style="zoom" /]
The Jed Cartwright Series: Dangerous Journey
Life in 1860 is not easy for Jed and his little sister, Mandy. Orphaned and homeless, the two children face numerous obstacles even before setting out on their own from Illinois to St. Louis, Missouri. Sustained only be sheer grit, determination and their love for one another, they set out to find their uncle whom they hope will give gthem a home. They travel mile after mile, meeting both kindly people and harmful ones, escaping peril and injury again and again.
The Jed Cartwright Series Book 1
Dangerous Journey
by Ed Dunlop
Available as a Paperback.