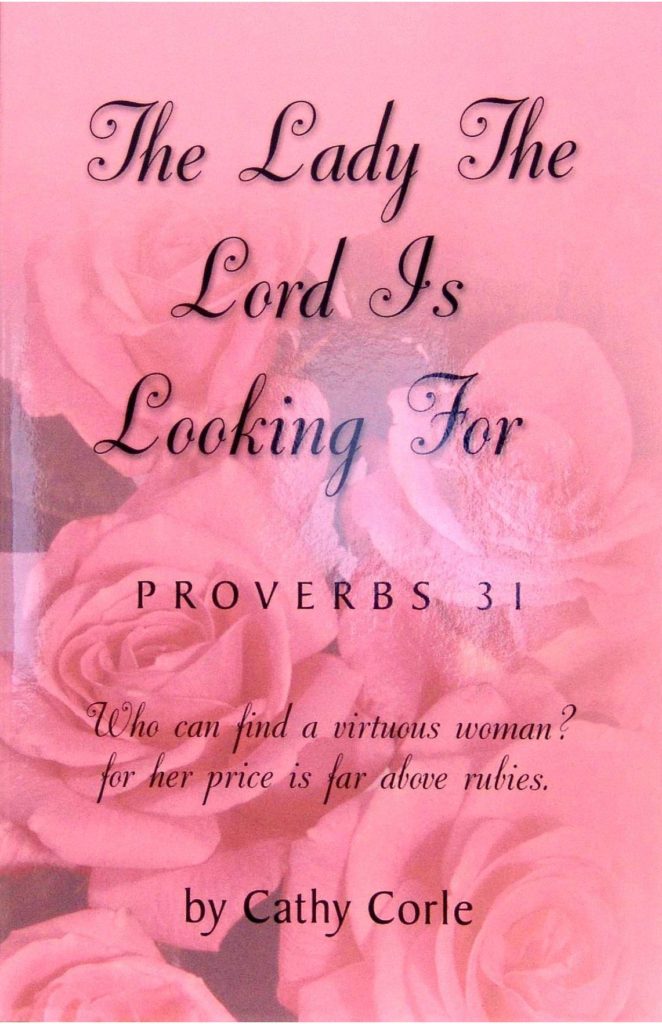 The Lady the Lord Is Looking for
There has never been a greater need for godly ladies than there is today. This booklet is filled with many principles taught in God's Word concerning exactly what God wants a Christian lady to be. Proverbs 31 gives us the guidelines we need to follow to be that type of lady. Cathy Corle shares those with us in a way that is easy to understand and apply. A must read for every Christian lady.
The Lady the Lord is Looking for
by Cathy Corle
Available as a Booklet.