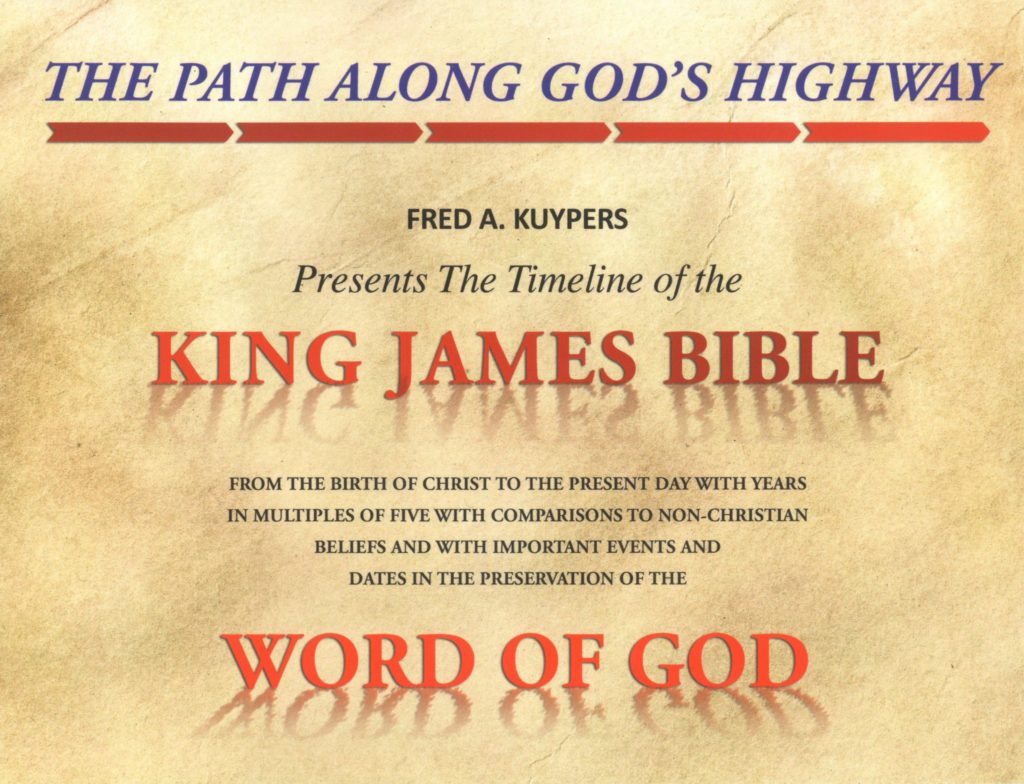 [et_pb_slick_woo_gallery _builder_version="3.2" image_size="woocommerce_single" link_slides="on" arrows="on" dots="off" center_mode="off" autoplay="on" pause_on_hover="on" adaptive_height="off" vertical="off" fade="off" background_color_gradient_type="linear" background_color_gradient_direction="1px" background_color_gradient_direction_radial="center" background_color_gradient_overlays_image="off" arrow_colour="#6b6b6b" animation_style="zoom" /]
The Pathway Along God's Highway
The timeline of the King James Bible. From the birth of Christ to the present day with years in multiples of five with comparisons to non-Christian beliefs and with important events and dates in the preservation of the word of God.
The Pathway Along God's Highway
By Fred A. Kuypers
Available as a Paperback.