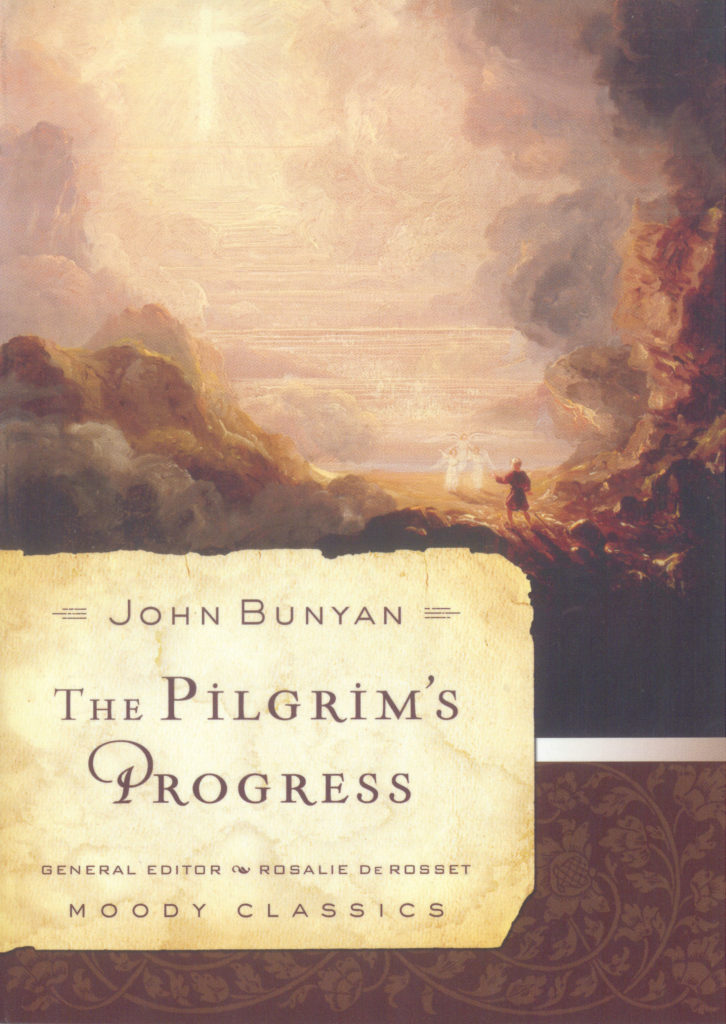 [et_pb_slick_woo_gallery _builder_version="3.2" image_size="woocommerce_single" link_slides="on" arrows="on" dots="off" center_mode="off" autoplay="on" pause_on_hover="on" adaptive_height="off" vertical="off" fade="off" background_color_gradient_type="linear" background_color_gradient_direction="1px" background_color_gradient_direction_radial="center" background_color_gradient_overlays_image="off" arrow_colour="#6b6b6b" animation_style="zoom" /]
The Pilgrim's Progress
This is not a devotional classic. It is a dangerous tale: a call to the high stakes of every Christian's journey. Do not pick it up expecting quaint amusement—it is a story woven through with undeniable truth, great cost, and overwhelming joy.
One of the most widely read books of all time, this adventure reveals John Bunyan's intense grasp of the Scriptures. Penned while in prison for refusing to compromise the gospel, The Pilgrim's Progress is a guide for the journey from death to life. The times have changed, but the landmarks and adversaries are very much the same.
The Pilgrim's Progress
by John Bunyan
Available as a Paperback.