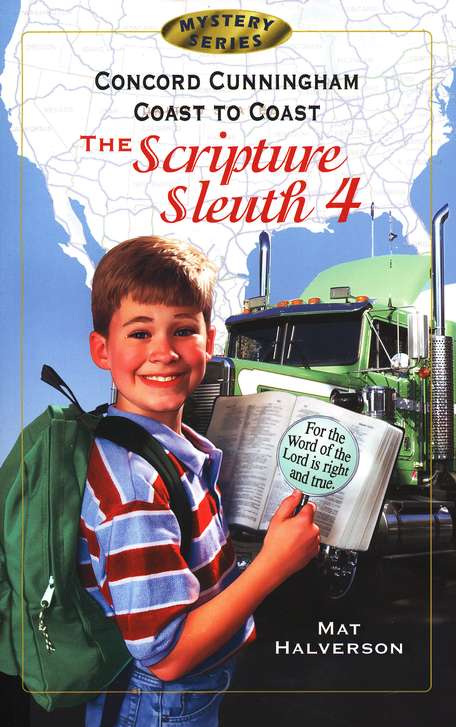 [et_pb_slick_woo_gallery _builder_version="3.2" image_size="woocommerce_single" link_slides="on" arrows="on" dots="off" center_mode="off" autoplay="on" pause_on_hover="on" adaptive_height="off" vertical="off" fade="off" background_color_gradient_type="linear" background_color_gradient_direction="1px" background_color_gradient_direction_radial="center" background_color_gradient_overlays_image="off" arrow_colour="#6b6b6b" animation_style="zoom" /]
The Scripture Sleuth 4
Are you ready to catch villains, solve puzzles, and crack cases that stump normal detectives? Grab your Bible and get ready to Scripture Sleuth with Concord Cunningham! Concord investigates an exciting new mystery in each chapter, but instead of revealing the solution at the end of the case, Concord gives readers a Bible verse to find. Concord has never met a mystery that the Bible can't solve.
The Scripture Sleuth 4
By Mat Halverson
Available as a Paperback.