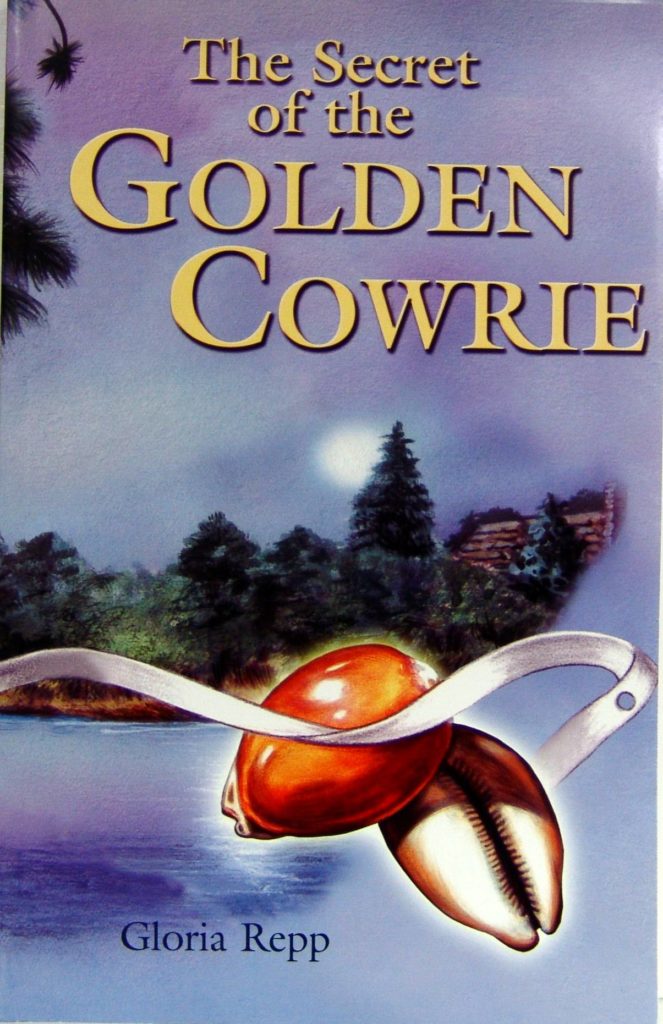 [et_pb_slick_woo_gallery _builder_version="3.2" image_size="woocommerce_single" link_slides="on" arrows="on" dots="off" center_mode="off" autoplay="on" pause_on_hover="on" adaptive_height="off" vertical="off" fade="off" background_color_gradient_type="linear" background_color_gradient_direction="1px" background_color_gradient_direction_radial="center" background_color_gradient_overlays_image="off" arrow_colour="#6b6b6b" animation_style="zoom" /]
The Secret of the Golden Cowrie
When strange things begin to happen around Aunt Laura's house, Aunt Mabel implies they are all imaginary. But when Connie comes for an extended visit, she begins to believe that someone really is out to cause trouble for Aunt Laura, and it could have something to do with Uncle Philip's collection of rare shells.
The Secret of the Golden Cowrie
by Gloria Repp
Available as a Paperback.