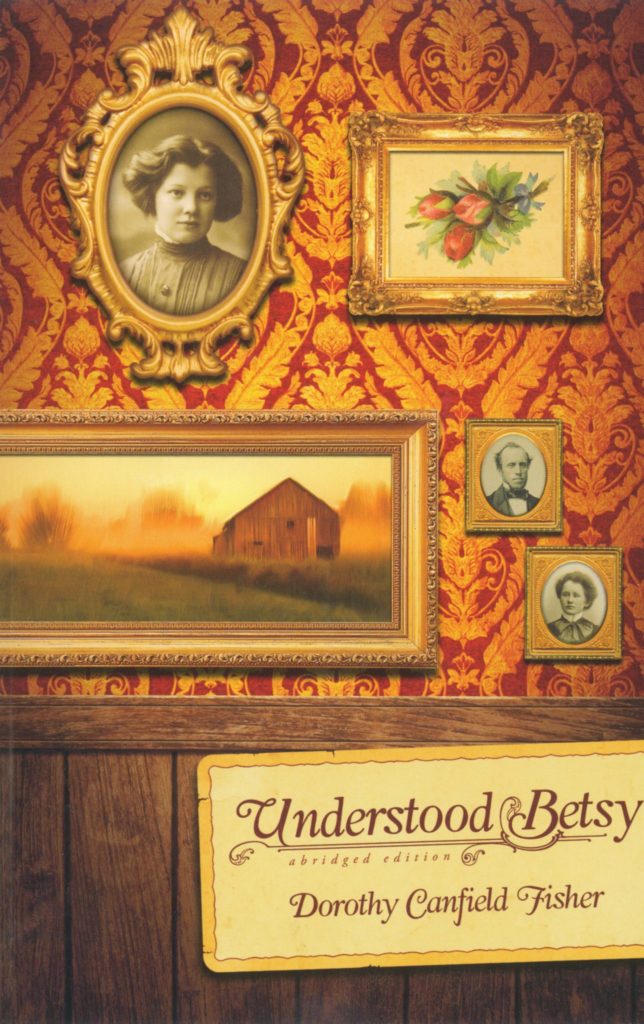 [et_pb_slick_woo_gallery _builder_version="3.2" image_size="woocommerce_single" link_slides="on" arrows="on" dots="off" center_mode="off" autoplay="on" pause_on_hover="on" adaptive_height="off" vertical="off" fade="off" background_color_gradient_type="linear" background_color_gradient_direction="1px" background_color_gradient_direction_radial="center" background_color_gradient_overlays_image="off" arrow_colour="#6b6b6b" animation_style="zoom" /]
Understood Betsy (abridged edition)
A total life change.
That's what Elizabeth Ann gets when she goes to visit her Vermont relatives, the Putneys.
First of all, they call her Betsy instead of Elizabeth Ann. But they don't just change her name. They change her whole life. Things she has never done before, she is suddenly expected to do—things such as driving a wagon, taking care of kittens, and doing her own hair.
At first Betsy doesn't know what to think. And then she realizes that life on the Putney farm is far more exciting than life in the prim, old city house.
Understood Betsy follows the adventure of a city girl in the rustic Vermont countryside.
Ages 9–12.
Understood Betsy (abridged edition)
by Dorothy Canfield Fisher
Available as a Paperback.