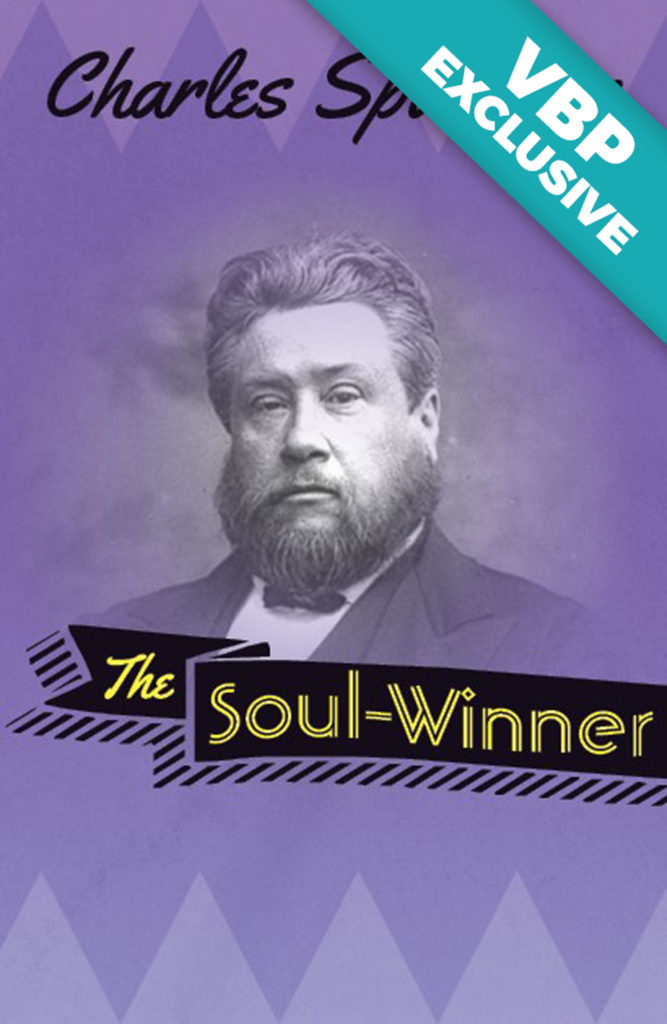 [et_pb_slick_woo_gallery _builder_version="3.2" image_size="woocommerce_single" link_slides="on" arrows="on" dots="off" center_mode="off" autoplay="on" pause_on_hover="on" adaptive_height="off" vertical="off" fade="off" background_color_gradient_type="linear" background_color_gradient_direction="1px" background_color_gradient_direction_radial="center" background_color_gradient_overlays_image="off" arrow_colour="#6b6b6b" animation_style="zoom" /]
The Soul-Winner
View a free sample of the Amazon Kindle edition.
For more than forty years Mr. Spurgeon was, by his way of preaching and writing, one of the greatest soul-winners; and by his printed word he still continues to be the means of the conversion of many all over the world. It is believed, therefore, that thousands will rejoice to read what he spoke and wrote concerning what he called "the chief business of the Christian minister."
The Soul-Winner
by Charles Spurgeon
Available as a Paperback, Downloadable PDF, and Kindle eBook.