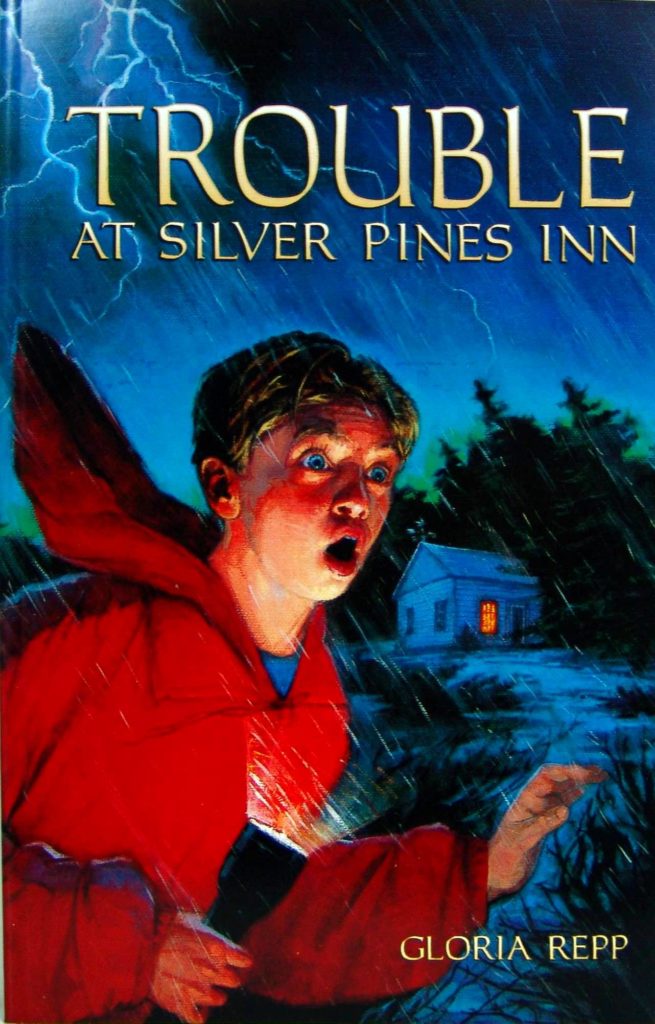 [et_pb_slick_woo_gallery _builder_version="3.2" image_size="woocommerce_single" link_slides="on" arrows="on" dots="off" center_mode="off" autoplay="on" pause_on_hover="on" adaptive_height="off" vertical="off" fade="off" background_color_gradient_type="linear" background_color_gradient_direction="1px" background_color_gradient_direction_radial="center" background_color_gradient_overlays_image="off" arrow_colour="#6b6b6b" animation_style="zoom" /]
Trouble at Silver Pines Inn
Treasure is what's on Nick's mind when he gets to Silver Pines Inn, but all he  finds is trouble. He makes a bad beginning with his grandfather, he earns a scolding from an important guest, and he spoils his brother's fishing. All on the first day. Nothing seems as bad, though, when he's with the Japanese man named Kashi. They fly kites together and rescue an injured sea-gull, and Nick shares his worries about Grandfather. Nick is sure that Kashi would make a great friend for Grandfather. But his efforts to get the two together just seem to cause more trouble.
Trouble At Silver Pines Inn
by Gloria Repp
Available as a Paperback.