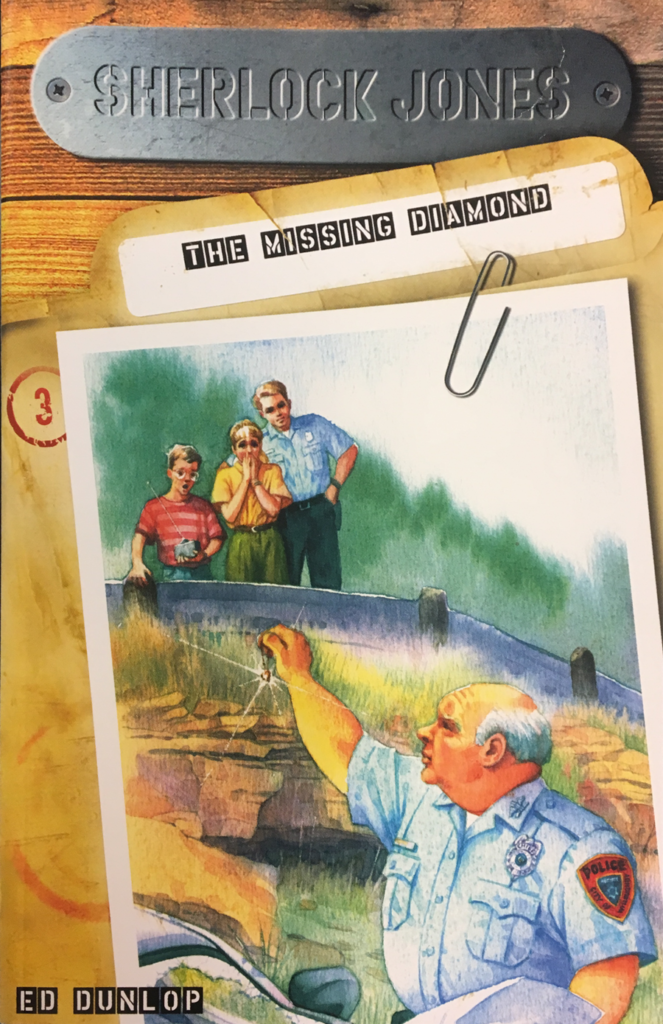 [et_pb_slick_woo_gallery _builder_version="3.2" image_size="woocommerce_single" link_slides="on" arrows="on" dots="off" center_mode="off" autoplay="on" pause_on_hover="on" adaptive_height="off" vertical="off" fade="off" background_color_gradient_type="linear" background_color_gradient_direction="1px" background_color_gradient_direction_radial="center" background_color_gradient_overlays_image="off" arrow_colour="#6b6b6b" animation_style="zoom" /]
Sherlock Jones: The Missing Diamond
In this third book of the Sherlock Jones, Junior Detective series, the young detectives find themselves in a life-or-death race for time as a countdown threatens the life of a kidnapped young heiress. Sherlock's brainpower is put to the test as he searches for lifesaving clues in the intricate world of computer technology. For he—and he alone—is left to unlock the secrets upon which Lisa Diamond's life depends.
Sherlock Jones Book Three: The Missing Diamond
by Ed Dunlop
Available as a Paperback.