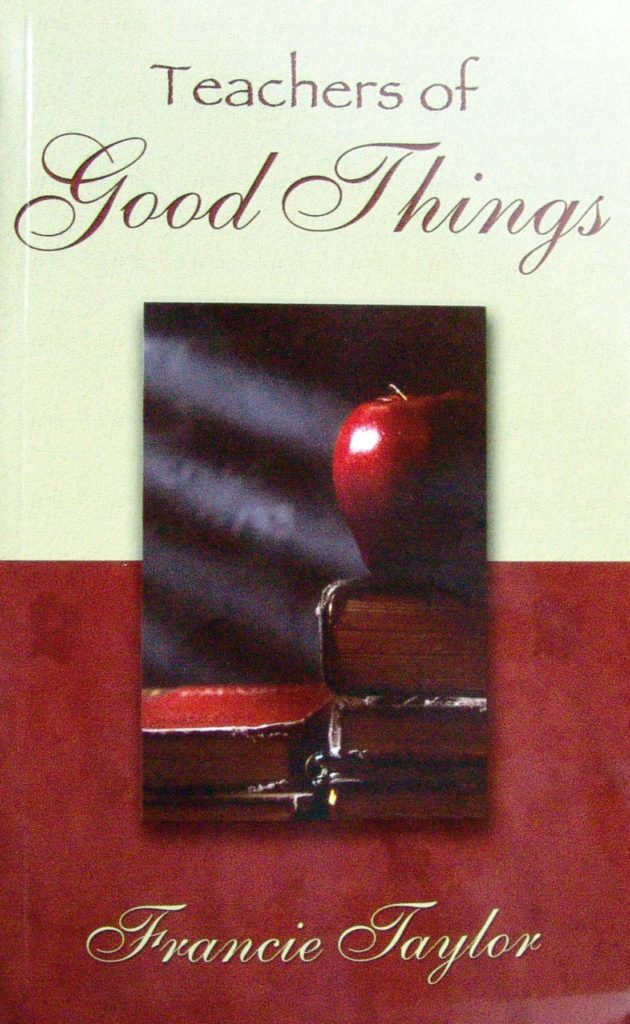 [et_pb_slick_woo_gallery _builder_version="3.2" image_size="woocommerce_single" link_slides="on" arrows="on" dots="off" center_mode="off" autoplay="on" pause_on_hover="on" adaptive_height="off" vertical="off" fade="off" background_color_gradient_type="linear" background_color_gradient_direction="1px" background_color_gradient_direction_radial="center" background_color_gradient_overlays_image="off" arrow_colour="#6b6b6b" animation_style="zoom" /]
Teachers of Good Things
An eight-point "job description" is clearly outlined in Titus 2. It is the scriptural strategy in which women mentor other women.
Teachers of Good Things will provide ideas to help you work on the important areas of your own life and help other women learn the same precepts and practices.
Teachers of Good Things
by Francie Taylor
Available as a Paperback.