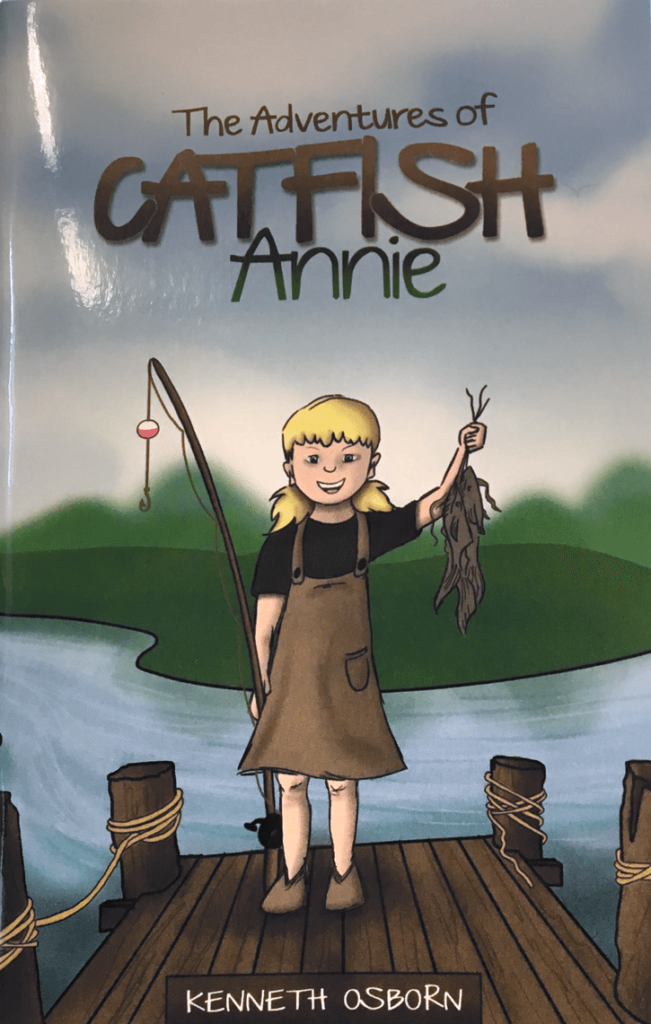 [et_pb_slick_woo_gallery _builder_version="3.2" image_size="woocommerce_single" link_slides="on" arrows="on" dots="off" center_mode="off" autoplay="on" pause_on_hover="on" adaptive_height="off" vertical="off" fade="off" background_color_gradient_type="linear" background_color_gradient_direction="1px" background_color_gradient_direction_radial="center" background_color_gradient_overlays_image="off" arrow_colour="#6b6b6b" animation_style="zoom" /]
The Adventures of Catfish Annie
Spunky eleven-year-old catfish Annie travels with her grandfather on a houseboat, hauling freight up and down the Mississippi River in the late 1940s.
Fishing in the river, helping with the work, and meeting interesting people are all activities that fill Annie's days and teach her many important lessons.
Each thought-provoking, brief story reveals her grandpa's example of hard work, generosity, honesty, and kindness.
The Adventures of Catfish Annie
by Kenneth Osborn
Available as a stapled booklet.