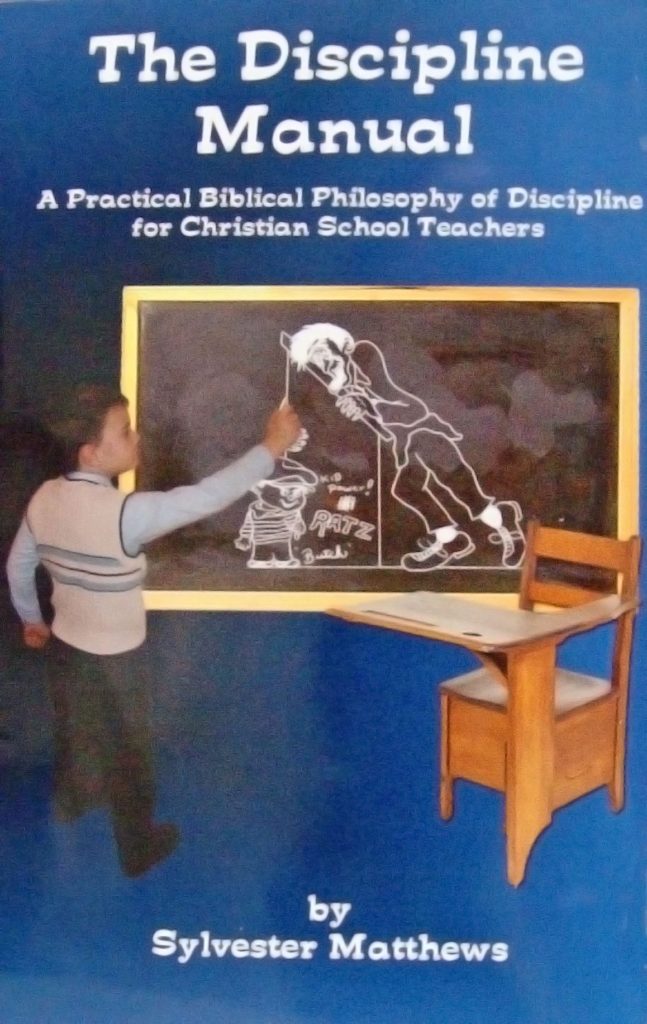 [et_pb_slick_woo_gallery _builder_version="3.2" image_size="woocommerce_single" link_slides="on" arrows="on" dots="off" center_mode="off" autoplay="on" pause_on_hover="on" adaptive_height="off" vertical="off" fade="off" background_color_gradient_type="linear" background_color_gradient_direction="1px" background_color_gradient_direction_radial="center" background_color_gradient_overlays_image="off" arrow_colour="#6b6b6b" animation_style="zoom" /]
The Discipline Manual
Brother Matthews has taught at almost every level of the Christian school as well as serving as administrator and principal. At age 77 he is still teaching high school math at Mesquite Baptist Academy in Mesquite, Texas. Twenty-five years of practical experience in the classroom and a wide variety of opportunities for service in diverse areas of ministry have allowed him to spend countless hours observing young people in all types of settings. This is a great book for teachers, home schoolers, or parents with school age children who want to know how to maintain control and train the unruly or undisciplined child.
The Discipline Manual: A Practical Biblical Philosophy of Discipline for Christian School Teachers
by Sylvester Matthews
Available as a Paperback.