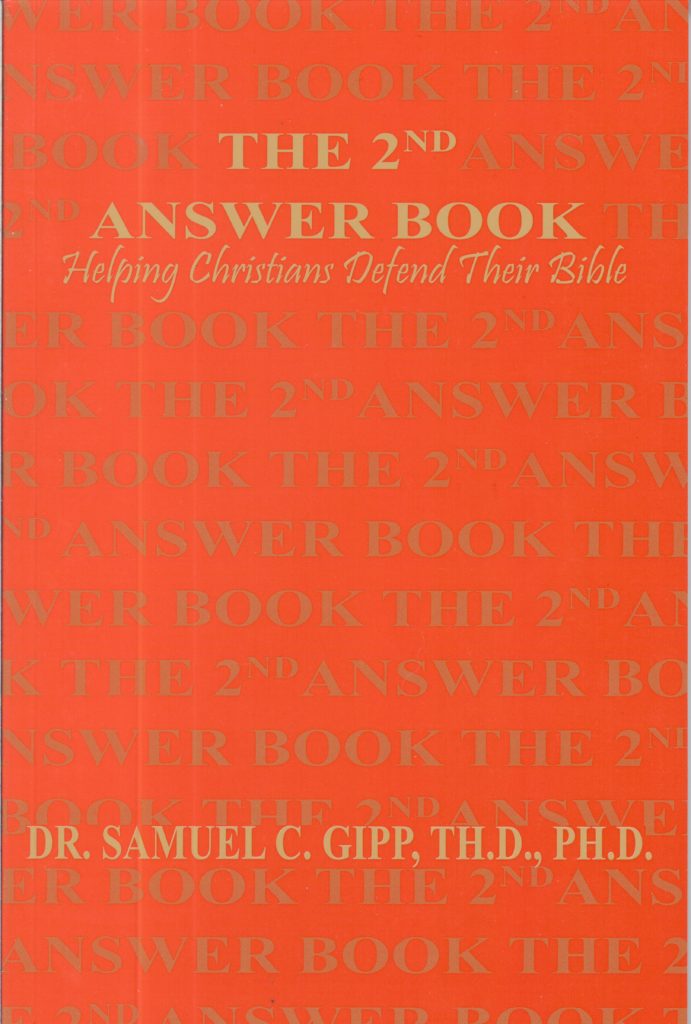 The Second Answer Book
Where should a bible believer begin in defending their Bible?
Isn't the Bible settled in Heaven?
Why can't another English version be the perfect Bible?
Isn't the King James written in Old English?
What's the difference between "fats" and "vats" in different King James Bibles?
Can you correct the Originals with the King James Bible?
Aren't conservative translations trustworthy?
Dr. Samuel C. Gipp, author of over 30 books, answers these questions and many more in this book. Answers are biblical, easily understood and helpful to Bible believers who are tired of having their faith in God's perfect Bible attacked.
This book will also be a great help to Bible college students who have their faith questioned by professors in a "Bible-believing" Bible college.
The Second Answer Book
by Dr. Samuel C. Gipp
Available as a paperback