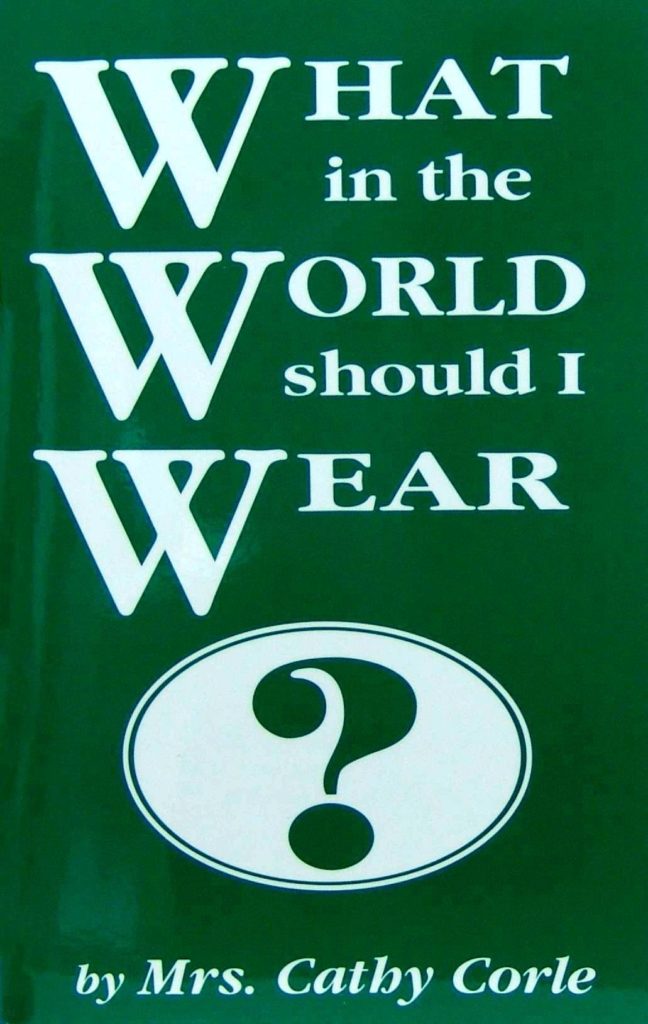 [et_pb_slick_woo_gallery _builder_version="3.2" image_size="woocommerce_single" link_slides="on" arrows="on" dots="off" center_mode="off" autoplay="on" pause_on_hover="on" adaptive_height="off" vertical="off" fade="off" background_color_gradient_type="linear" background_color_gradient_direction="1px" background_color_gradient_direction_radial="center" background_color_gradient_overlays_image="off" arrow_colour="#6b6b6b" animation_style="zoom" /]
What in the World Should I Wear?
For those ladies with a sincere desire to do right, and those who are already doing right on 'inherited' convictions, I think this message can be a real assistance in helping them to formulate, right out of the scriptures, a definite guideline for ladies' dress. Let the Lord answer your questions today, so you too will know the answer to What in the World Should I Wear?
What in the World Should I Wear?
by Cathy Corle
Available as a Paperback.